For all of you who are coming to Westman Island to participate and compete in 2019 Puffin Run, please read the info below.
How to get to Westman Island?
For those who are coming to Westman Island on race day, the only option you have is to take the ferry (Herjólfur) from Landeyjarhöfn harbour.
The ferry leaves from the harbour 8:15 and 10:45 – sailing time is aprox. 35min
All participants will get a free ticket to the ferry both ways – your name will be at the desk when you arrive to Landeyjahöfn so you only need to show the staff some identification card.
The ferry leaves Westman Island at 17:00 but you can delay that to 19:30 (please let the staff know in Landeyjarhöfn when you pick up the tickets so you get correct tickets).
For those who have their own cars, the driving time from Reyjavík to Landeyjarhöfn is about 2 hours so please give your self time to drive.
See direction here on Google Maps
If you want to take the bus (Strætó – www.straeto.is), then the bus leaves from Mjódd, Reykjavík at 7:10 and the ride take aprox. 2.5 hour.
When in Westman Island, the start line is only few hundred meters from where the ferry docks it is very simple to walk all the way.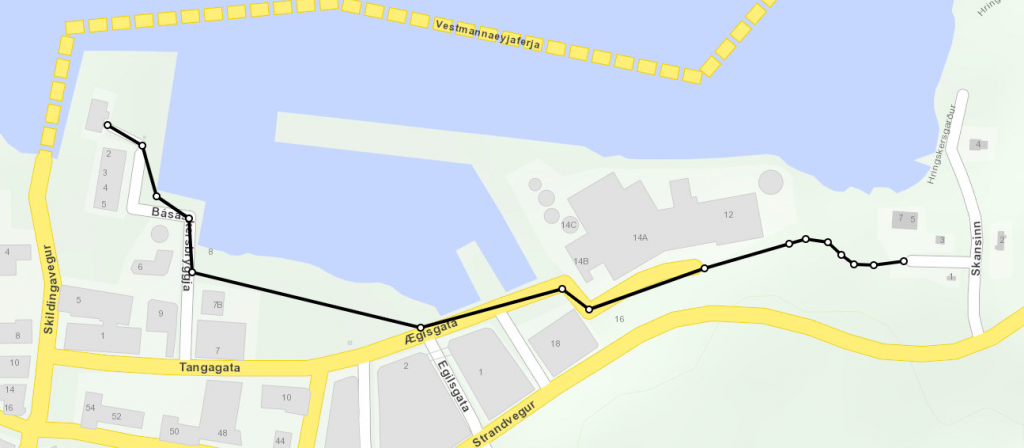 About the race
Race documents will be given to you when you arrive on Saturday morning at the start line. You can get your documents from 9:30 on race day.
The race will start at 12:30 but we give our selfs the right to delay it if it is necessary.
Warmup at 12:15
The mayor, Íris Róbertsdóttir will say few words and start the race.
The whole race is 20km (2x10km or 4x5km )
We have four drinking stations, all of them are at 5km split. We have both water and Powerade there.
At the finish line, we have some refreshments.
All participants will get a free ticket to the swimming pool so don't forget you swimwear.
Weather forecast
The weather is suppose to be very good on race day so dress accordingly
As this post is written, we have 118 registered runners for our second Puffin Run race and that is awesome.
Thank you all and we look forward to see you next Saturday.