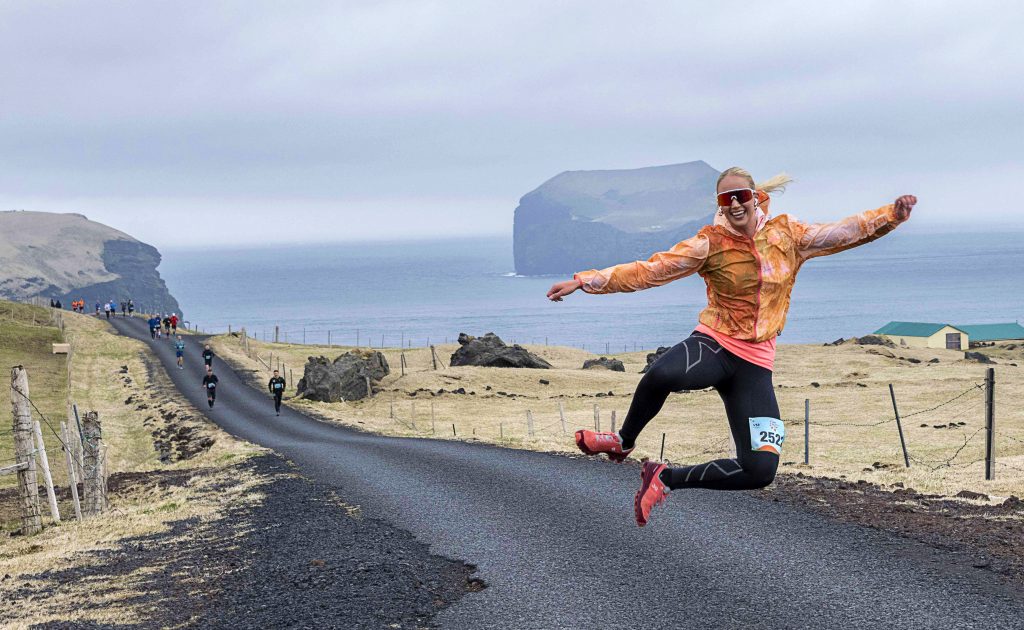 The Puffin Run will take place in Vestmannaeyjar
on May 4 2024 at 12:30 p.m.
Individual race: 20 km
Men's, women's or mixed two-person team: 2×10 km
Team of four men, women or mixed: 4×5 km
The bib number will be delivered at Sportvörur Dalvegi 32a in Kópavogur, Thursday April 25 and Friday April 26. You can also pick up your bib number at the run start May 6 from 11:00 to 12:00 p.m.
Cash prizes are awarded to the first three men and women.
First place ISK 100,000.
Second place ISK 70,000.
Third place ISK 50,000.
There are also prizes for first place in men's, women's and mixed teams of two and four.
The run will start and end at the harbor, Nausthamarsbryggja, next to the ferry dock.
Those who are doing the second part of the team race will get a ride from the harbor to the exchange station. It is requested that those who have run the first part meet their teammates at the finish line, where photographers will be present.
Participants will have access to showers in the Vestmannaeyjar swimming pool after the race.
You must take the ferry, Herjolfur, to travel to Vestmannaeyjar (The Westman Islands). Tickets for the ferry can be booked here: https://herjolfur.is/en
All detailed information on Facebook and the race website thepuffinrun.com
E-mail thepuffinrun@gmail.com